Car accidents claim over 37,000 lives in the U.S. each year and leave more than 2 million individuals disabled or injured. Road accidents can leave the victims with debilitating injuries that affect their ability to work and enjoy the same quality of life they had before the crash. If you or a loved one have been injured in an automotive incident, a car accident lawyer at our Anchorage, AK, firm can litigate your case and seek damages for your losses. Attorney George Kapolchok is dedicated to helping clients recover from their trauma, providing the compassionate, tireless legal representation they need.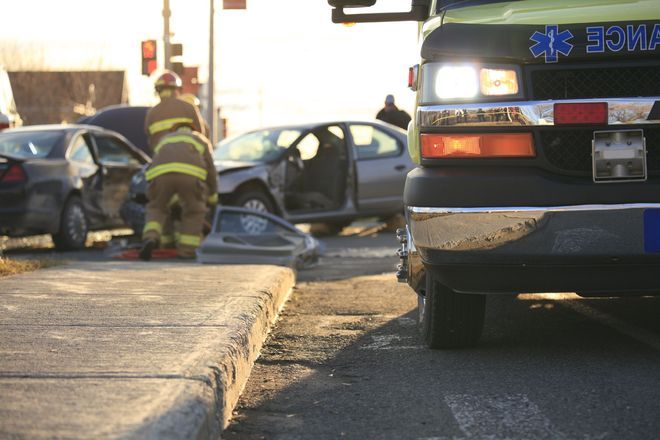 Causes of Car Accidents
A car accident can be caused due to several reasons, including:
A distracted or reckless driver
Driving under the influence of drugs or alcohol
Poorly maintained roads or improper traffic signs
A defective tire or other malfunctioning products
Depending on the cause of the accident, the driver of another vehicle, the manufacturer of the defective product, or the government entity responsible for dangerous driving conditions may be held responsible for the accident.
Injuries Caused by Car Accidents
Car accidents can result in various degrees of injuries, including:
Fractured bones
Traumatic brain injuries or concussions
Neck injuries caused by whiplash
Spinal cord injuries
Burn injuries
Scarring
Wrongful death of the victim in the most extreme cases
Many of these injuries can have debilitating effects on victims and their loved ones, significantly diminishing quality of life and causing severe financial strain. Compensation can help cover medical expenses and reduce your worries about the future.
Steps to take after a Car Accident
If you have been involved in a car accident in Alaska, it is important to report the crash to the local police department if it occurred within a municipality. If the accident took place in a rural area, then it should be reported to the department of public safety.
The next step to take is to get a thorough checkup done by a doctor, as all injuries may not be apparent immediately after the incident. Victims of a road accident should be careful about never accepting settlement money without being aware of the full extent of their injuries. It is also crucial to hire the legal counsel of an experienced personal injury attorney as soon as possible after the accident. Insurance adjusters will try to settle the claim with at the lowest amount possible and protect their own company and interests. Our firm can advocate your case and gather the required evidence to prove third-party liability fight for your restitution.
The consequences of a car crash can be devastating, and we can help you seek the compensation you are entitled to, while you focus on recovery.
Seek the Help of A Compassionate Attorney
George Kapolchok is a skilled plaintiff-only attorney who has a proven record of successful verdicts and settlements. He can help you seek the maximum compensation for your losses. Damages typically awarded for car accident victims typically can include:
Medical and hospital bills
Loss of wages
Reduced earning potential
Rehabilitation costs
Pain and suffering
Loss of consortium
Compensation to the deceased party's dependents in case of a wrongful death
At Kapolchok Law Offices, we have helped clients redress wrongs since 1990 in a wide variety of cases. We take most of our cases on a contingency basis and deduct fees only when a settlement is reached or when a judgment is given. Our team can fight for you.
Get in Touch for a Free Consultation
The consequences of a car crash can be devastating, and we can help you seek the compensation you are entitled to, while you focus on recovery. Contact us online or call us at (907) 278-8850 to schedule a free consultation with a personal injury attorney if you have been injured in a car accident.