Kapolchok Law Offices is a personal injury law firm in Anchorage, AK, representing clients in a variety of cases. Our personalized approach makes our clients feel confident that their case will be handled professionally and that our firm will fight to seek justice, helping recover the compensation you are entitled to. We have a proven track record in personal injury, medical malpractice, insurance problems, and product liability cases, providing compassionate legal services to ensure the needs of all our clients, whether big or small, are met.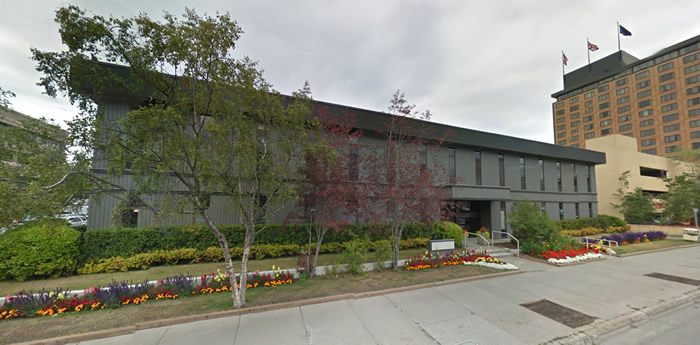 A Peer-Recognized Attorney
George Kapolchok has practiced law in Alaska since 1975 and began his own practice in 1990. His experience has allowed him to gain insight on how big corporations, insurance companies, and hospitals respond to injury claims. With his help, clients can face every nuance of dealing with such cases and seeking a successful settlement or verdict. He has previously helped multiple clients receive multi-million dollar settlements and verdicts. 
Mr. Kapolchok seeks to protect victims who have been injured by another's negligence or willful, reckless behavior. He is always on your team, helping you face insurance companies and legal teams that do not have your best interest at heart. This individualized attention to clients and accessibility for the unique needs of the injured party has earned him the recognition of both clients and peers. As a result of his tireless, proven legal counsel, Mr. Kapolchok has been added to both the Super Lawyers and Best Lawyers listings.
Representing a Wide Variety of Cases
Kapolchok Law Offices represents clients who have been injured or harmed by someone else's negligence. We can represent your case in a variety of practice areas, ensuring you receive the experienced, proven counsel you need in situations such as:
Maritime Accidents
Aviation Accidents
Insurance Issues
Whether you have been injured in a car accident, or due to the negligence of a medical professional who caused a medication error, our firm can painstakingly gather the required evidence to prove third party liability. We regularly enlist the help of expert witnesses and authorities to build the strongest case possible, doing everything we can to secure just restitution for your losses.
Kapolchok Law Offices has decades of experience and a proven, trusted network of authorities and other resources to fight for you.
Importance of Legal Representation
Many unrepresented victims of third-party liability cases have to settle with small compensation amounts, as a single individual simply does not have the resources to combat insurance adjustors and other corporate entities. Kapolchok Law Offices has decades of experience and a proven, trusted network of authorities and other resources to fight for you.
Enlist the Services of a Dedicated Attorney
At our law firm, we are dedicated to being honest with our clients and setting realistic expectations, while simultaneously working hard to protect your rights and building a strong case. We accept cases on a contingency basis, which means that all lawyer's fees are owed only when the case is settled or a judgment is obtained. call our firm at (907) 278-8850 today for your free initial consultation.